I couldn't have been more thrilled when Miss Ayla came back to me for her one year baby pictures!  I shouldn't say "baby" because she definitely isn't one anymore.  I cannot believe how much she has grown since her Mommy & Me Session last fall!  She has gone from a six month old who could only sit up for a minute at a time into a full-fledged toddler who loved to be chased.  We spent a gorgeous afternoon at Morgan Creek Park smelling some flowers, running up and down the trail (a feat for me at 32 weeks pregnant!), and playing.  She absolutely did NOT want to sit still, and was happiest when she was playing tag with her mom.  Even a few falls and a skinned knee couldn't stop this girl!  I had so much fun with Ayla and her beautiful mommy.  They have a special bond that was wonderful to watch – the love they have for each other is evident, and I feel blessed to have been asked to capture it.  Happy birthday, sweet girl!  Here's a peek into our session – thank you, J family!  <3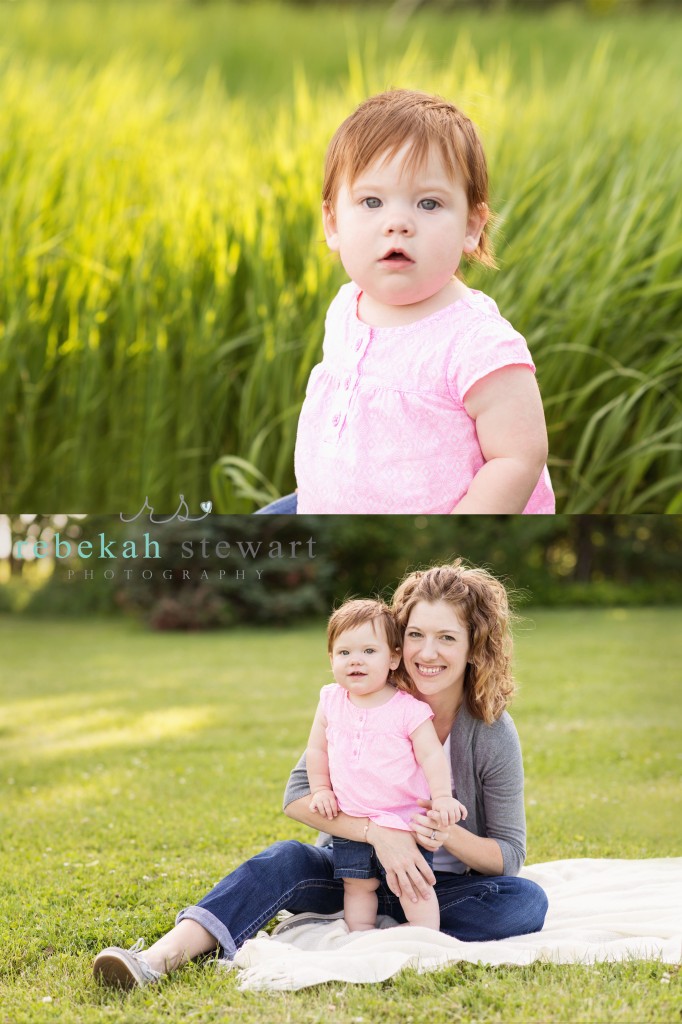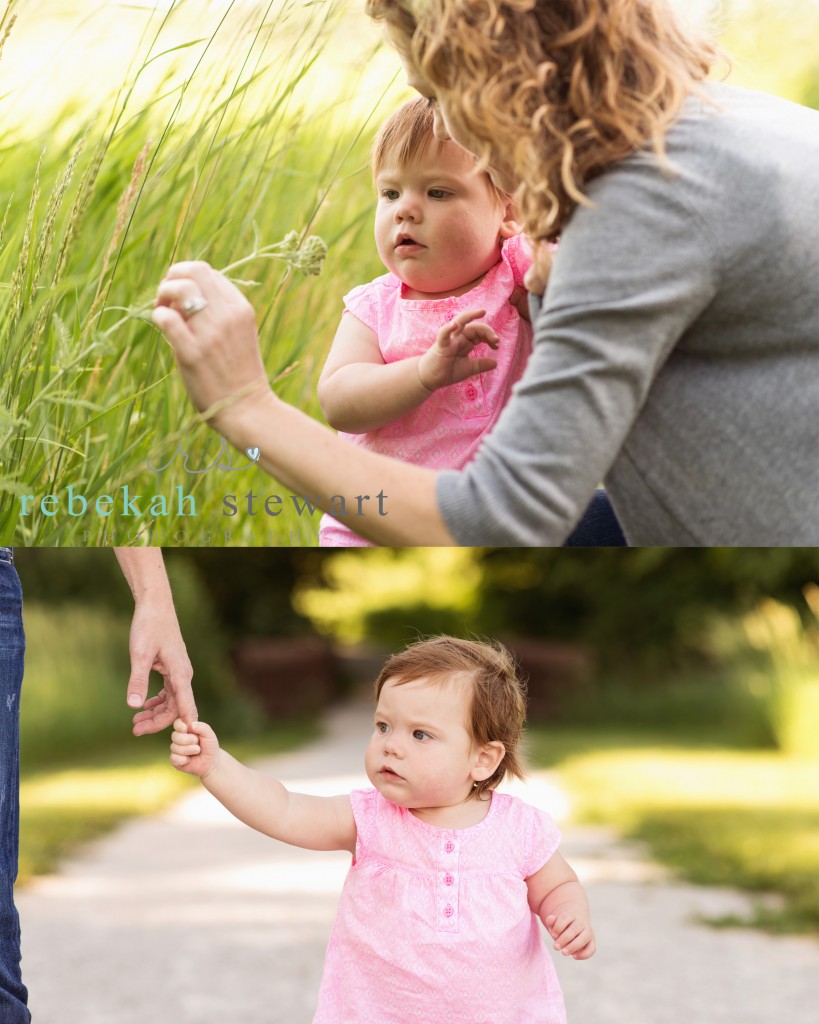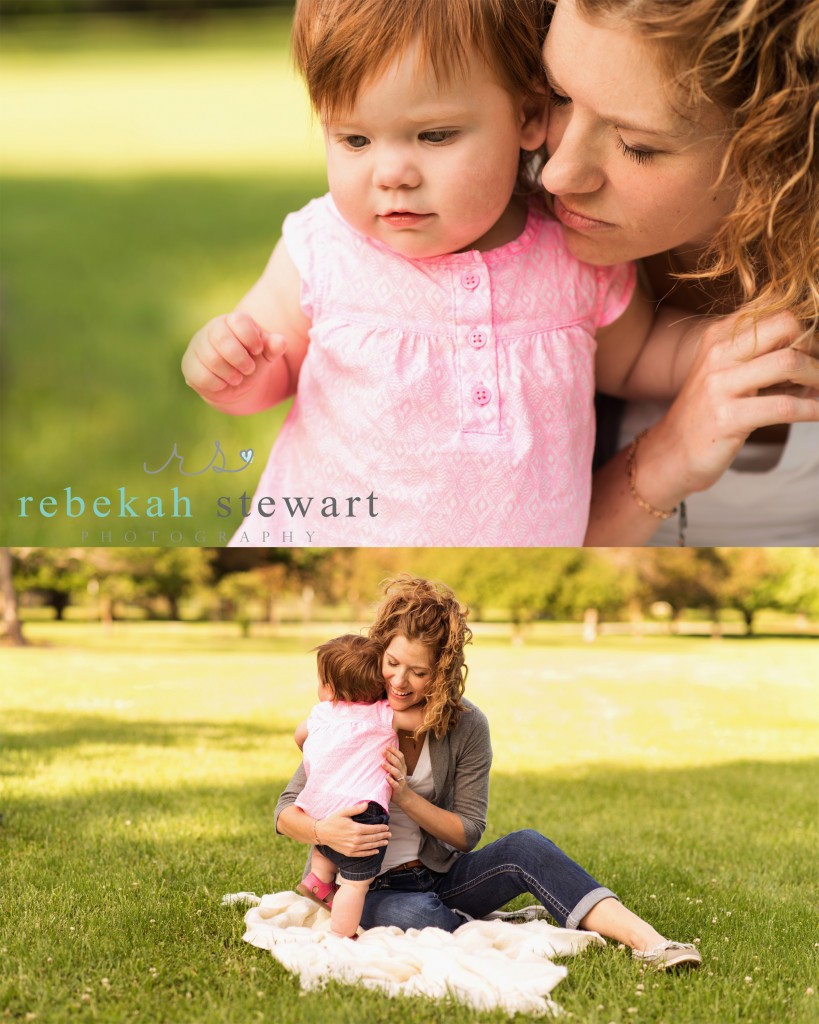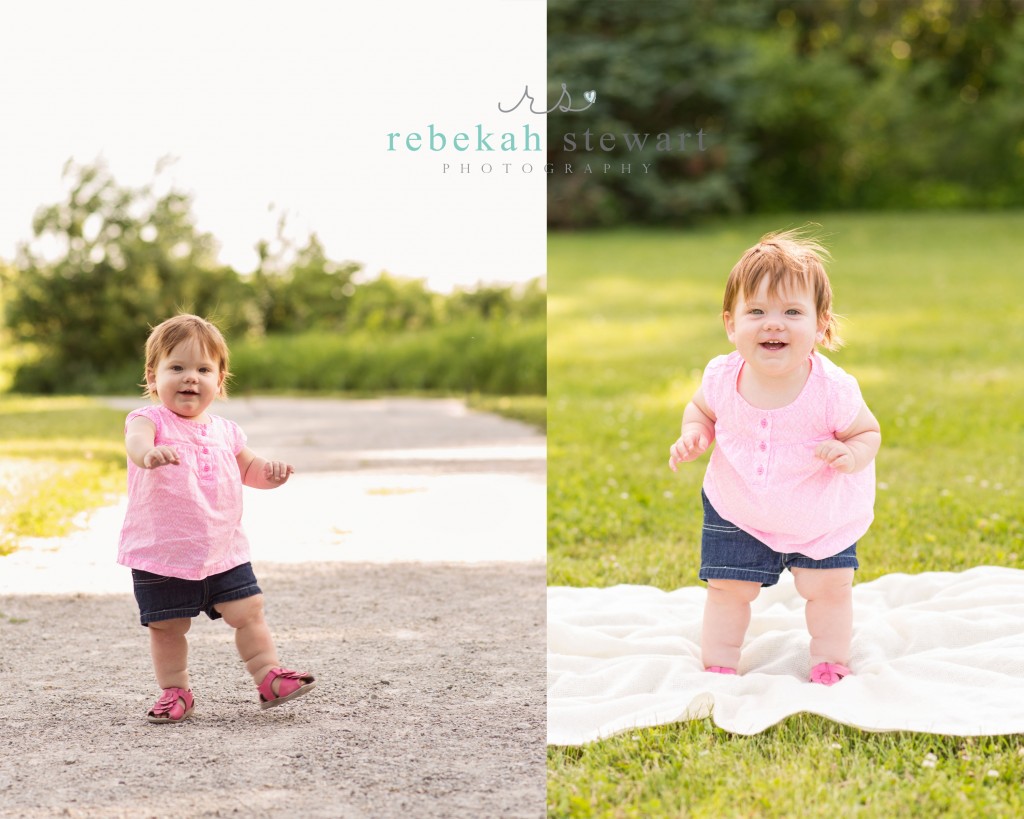 And just for fun, here's a comparison of Ayla six months ago and now.  She was still such an unsteady sitter that her mom needed to stay close for safety, so I ended up editing her out of the left side of the picture!  Interested in purchasing a Grow With Me package to make sure you don't miss a moment with your little one?  Click here for details or contact me!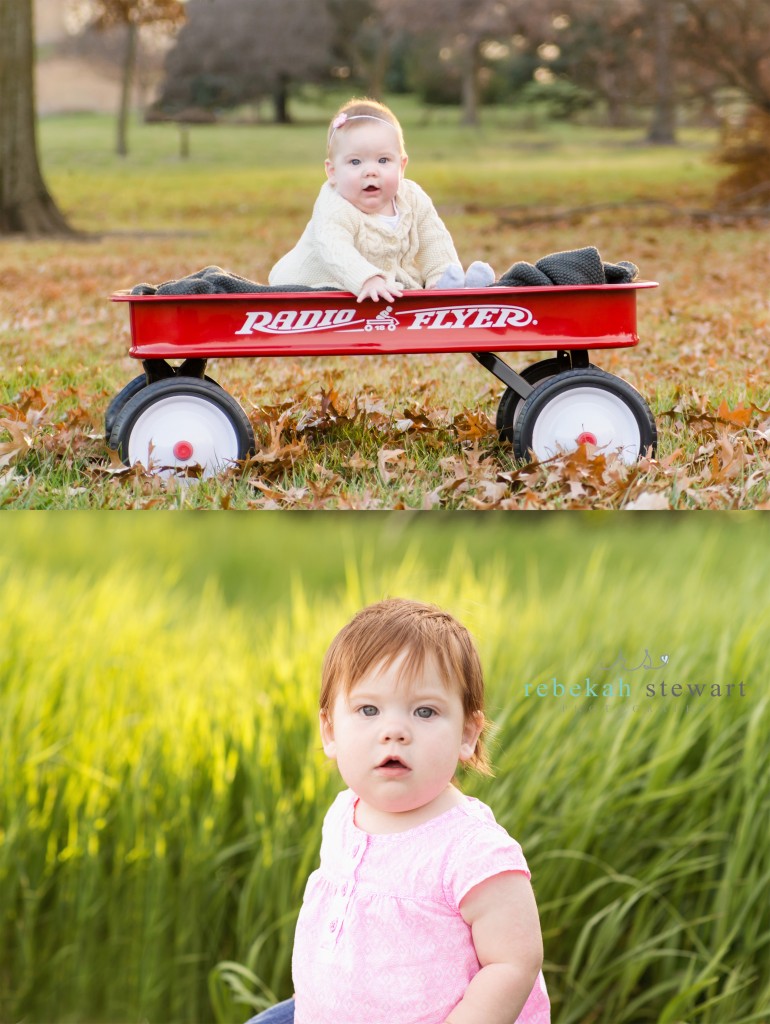 Ready to book your own session for your little one?
Click here for details or contact me today!