No – this is NOT my pregnancy announcement!  🙂  This was for my friend Amanda (in the purple sweater) last winter.  When she and her husband found out they were expecting their first child, she contacted me to see if I would come take pictures of their announcement.  She told her mom and siblings that they were just going to take some family pictures, and the announcement was saved for the end of the session.  The look on mom's face when she realizes she's going to be a grandma for the first time is absolutely priceless (check out the top right picture)!  It was such a fun session and I'm so glad I could capture the sweet reactions of Amanda's family.  Their Fresh 48 session six months later was just as sweet.  Here's a peek into our session – thank you, S family!  <3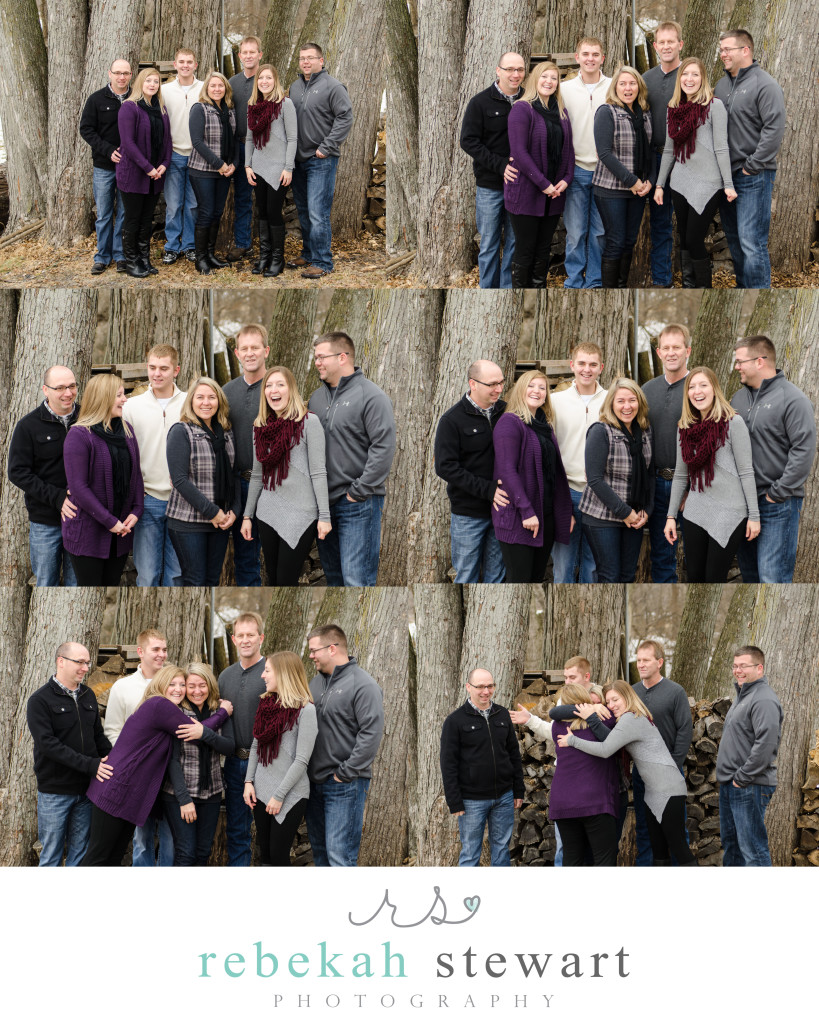 Ready to book your own family session?
See my investment page or contact me!