I'm so excited to finally be able to give you a tour of my Cedar Rapids photography studio!  I've been hard at work on it since the beginning of August, and I've taken it from two completely blank rooms to a space I'm so incredibly proud of.  It's homey, warm, and the perfect space for newborns and children.  I can't wait to show it to you!
I'm located on the 4th floor of the historic Guaranty Bank building, close to the Cedar Rapids Public Library and many amazing restaurants.  My space is actually two rooms that are adjoining, and each is around 200 square feet.  The best part is plenty of FREE parking in the bank lot behind the building.  Just a quick elevator ride and you're here!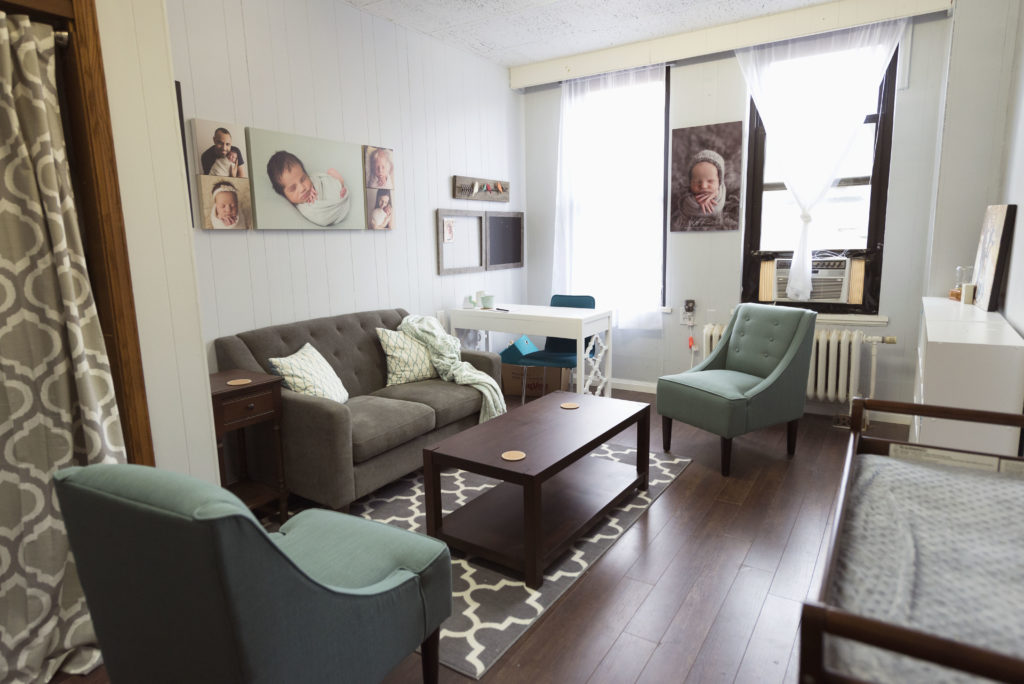 Here's what you will see as you walk into the studio.  On the left is comfortable seating and a charging station for your phone.  On the right is a changing table stocked with everything your little one might need while they're here!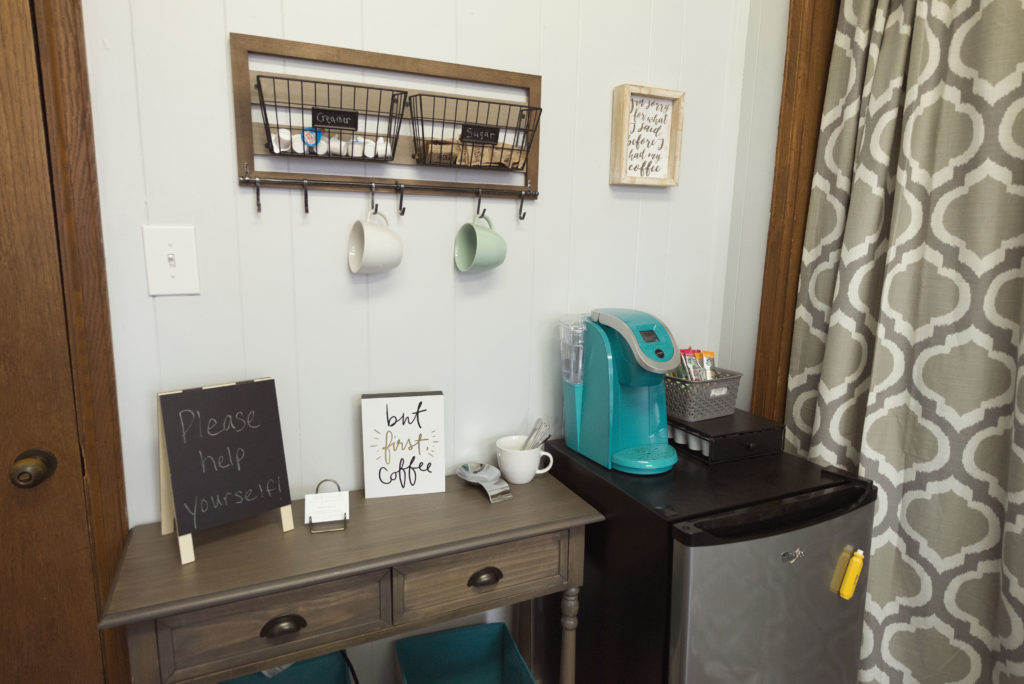 Directly to the left after entering is probably my favorite part of the entire studio – the coffee bar!  I keep this stocked with at least four different kinds of coffee, plus creamer and sugar.  I also have assorted drinks in the fridge, and a snack basket for hungry parents and kids.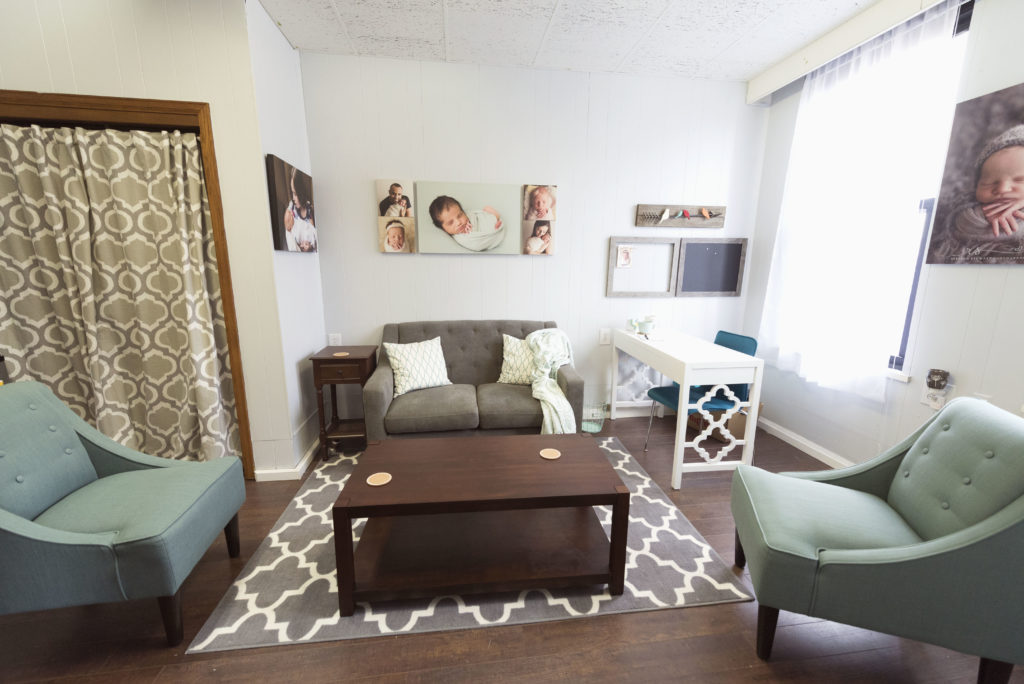 Another view of the seating area, including some of my gallery-wrapped canvases and metal prints.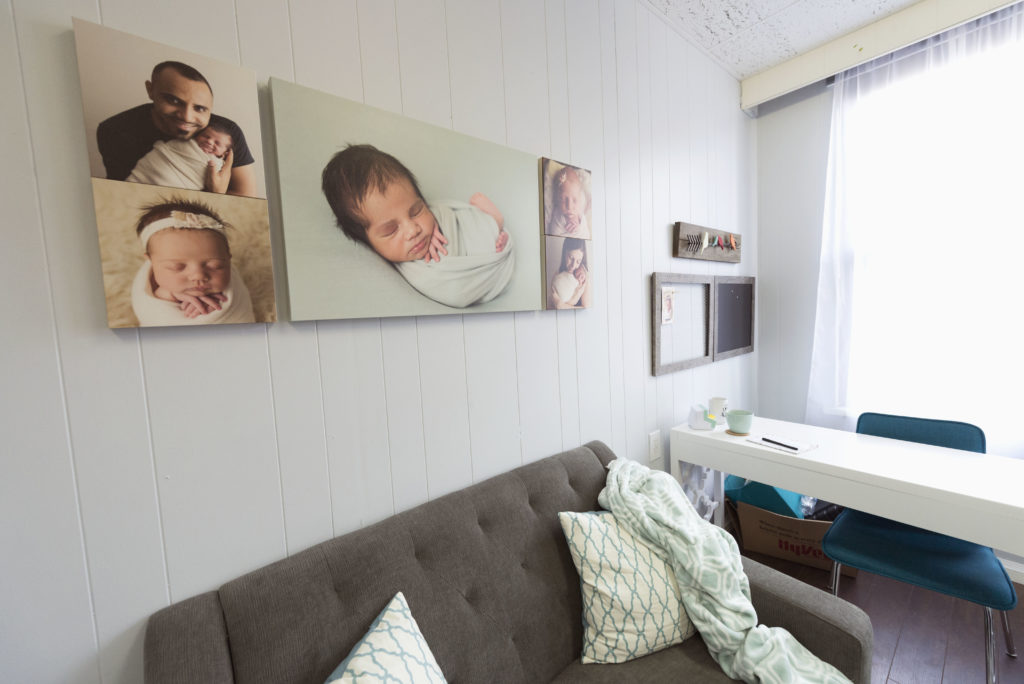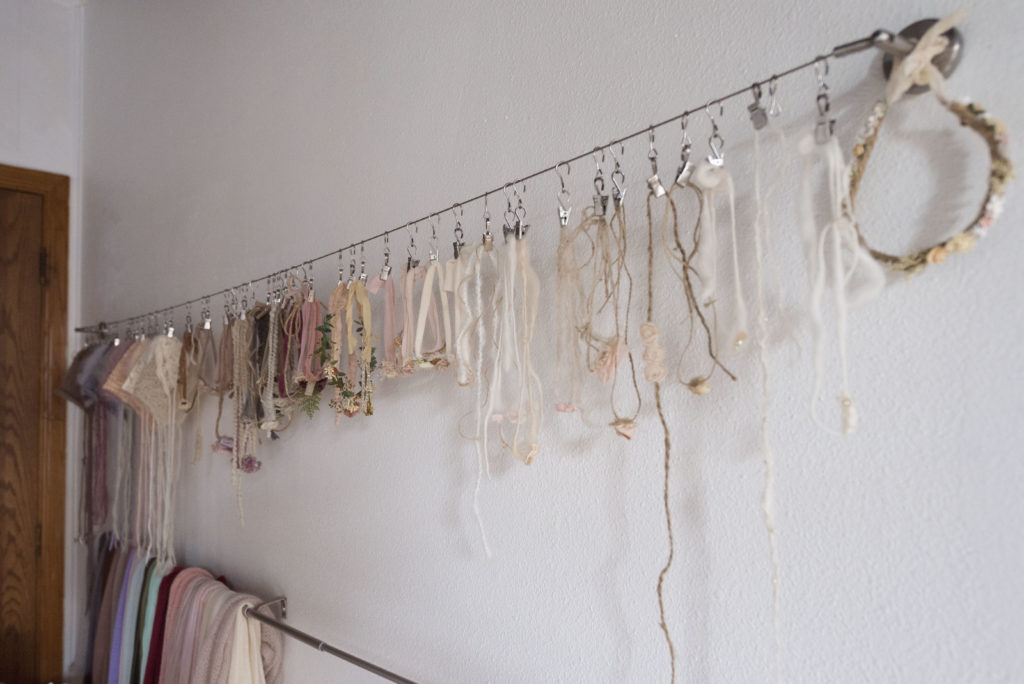 Your newborn session includes access to my client closet, where I have over 100 pieces to choose from.  With custom tiebacks, headbands, knit hats, wraps, pants, and rompers – there are plenty of options for your little one's session.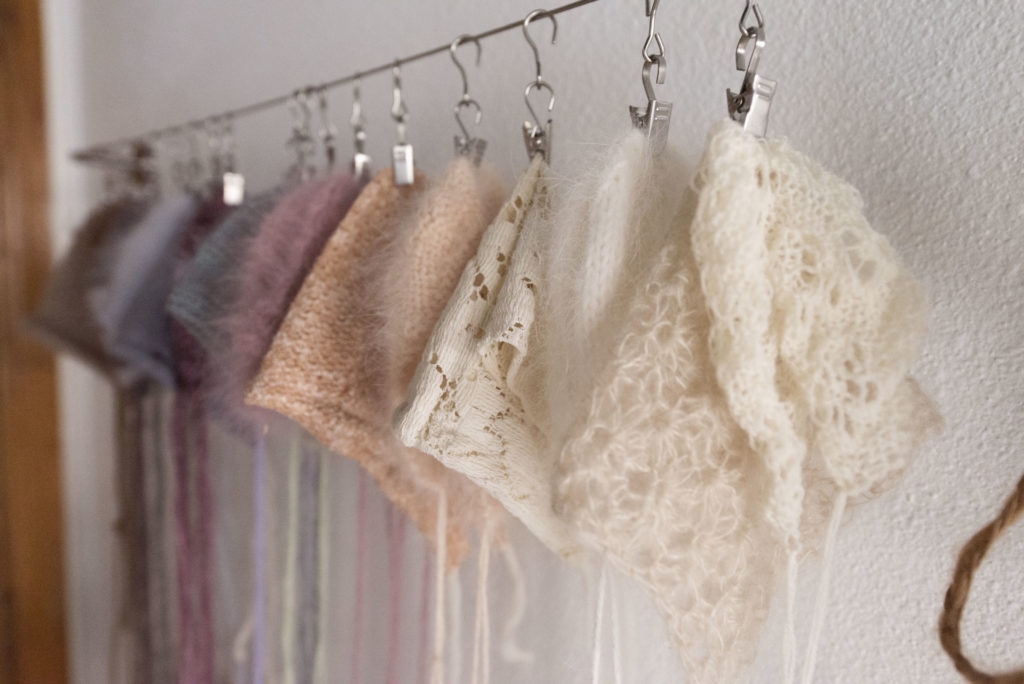 Custom, hand-knit bonnets and hats in lovely neutral colors, with pops of jewel tones too.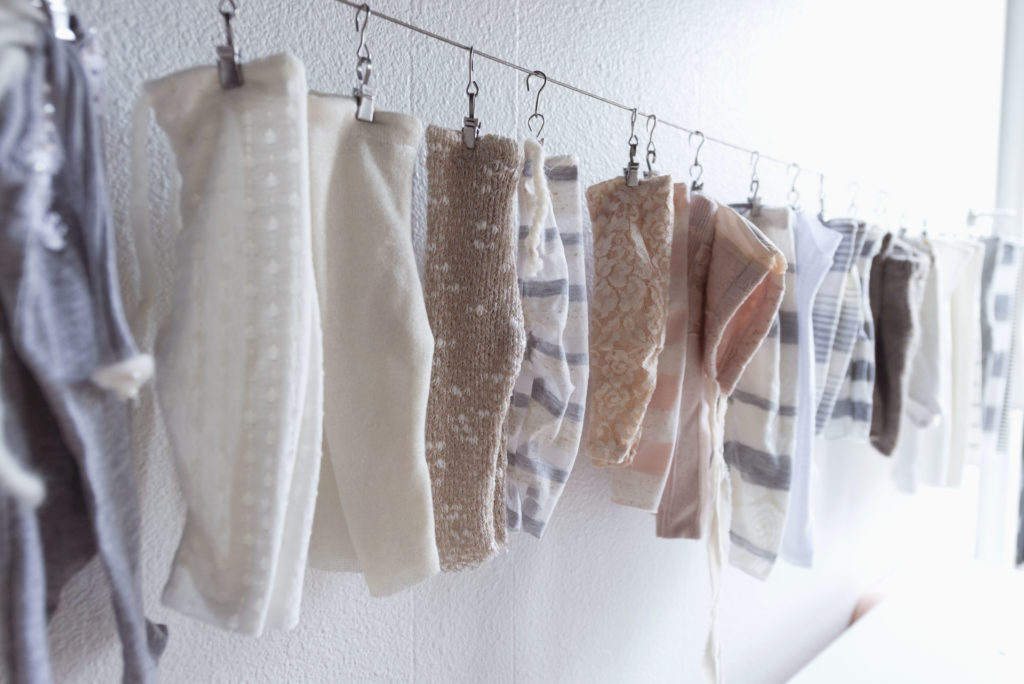 Another view of the newborn and sitter pants from my client closet.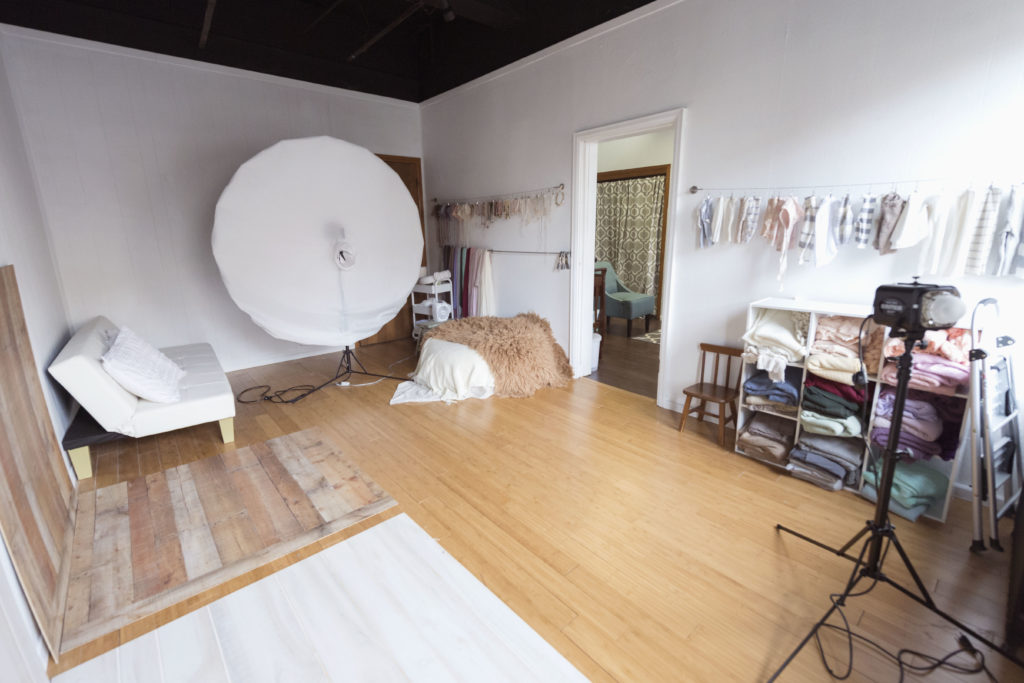 The shooting room is where the magic happens!  A large portion of the newborn session takes place on the beanbag, and directly across from that is a comfortable futon for parents to rest and watch if they'd like.  I keep my beanbag fabrics and blankets in this room too.  Most of my larger props are tucked away in the closet (which you can see through the doorway, behind the curtain), but rest assured I have a great selection for your newborn or child session.
That's the grand tour – I can't wait to have your newborn or child session and be able to host you here in my Cedar Rapids photography studio in person! <3